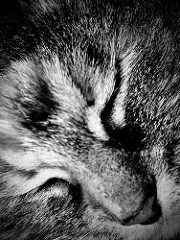 by
Jennifer Wiggins
A good night's sleep is central to a happy camping holiday. Insulation is the key to combining the elements of warmth and comfort for a night under the stars. Insulation works by retaining body heat as a layer of warmed still air (otherwise known as a micro-climate) within the bag and its filling. The best way to generate body heat is to be well-fed and warm when heading for bed. A degree of adjustability is also needed to help cope with varying temperatures and seasons; this can be achieved by a full length or two way zip for ventilation.
There are many factors involved in sleeping bag design: weight, shape, filling and warmth to name but a few. For such an apparently simple item, a sleeping bag can have lots of features.
Shell – Whatever the fill, the outer needs to be durable and quick drying to cope with spills and being dragged outside for extra warmth in the evening.
Lining – To avoid a clammy feel, this is very breathable and quick drying. Using a separate sleeping bag liner reduces the need to wash the bag, extending its useful life.
Hood – In a mummy-style bag, this can be pulled close to your head and held in place by an adjustable drawcord. The snug fit aids with insulation and helps to prevent heat escaping from around the shoulders, neck and head.
Collar – An extra section sewn inside the bag that can be pulled around your shoulders and neck, keeping warmth in and draughts out.
Foot box – An extra panel at the foot of a sleeping bag means your toes aren't pressed up against the insulation, therefore ensuring maximum warmth. On mummy-styled bags, the leg and foot areas are tapered for extra warmth and compactness.
Zips – These should run smoothly without snagging on material. That's especially useful when you or your children need to get out of the bag quickly. Having a full-length zip allows a degree of control over warmth; a two-way zip means you can poke your feet out without getting chilly shoulders.
For the full article please follow this link: Sleeping Bag Features