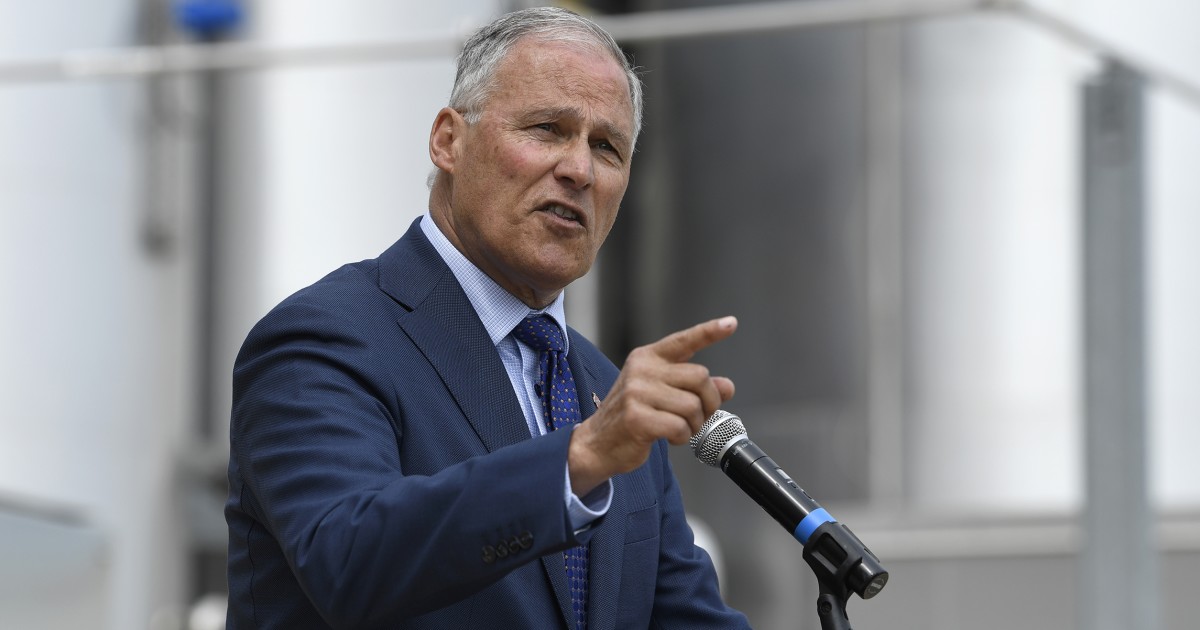 RAYMOND, N.H. — Washington Gov. Jay Inslee vowed Saturday to push for legislation making abortion access a civil right should he clinch the White House next year.
"In every single state, a woman should have a right of freedom and liberty, regardless of what their ZIP code is. And that's why, when I'm president, I'm going to lead an effort to embrace a civil right, just like the Civil Rights Act of 1964," the 2020 Democratic contender told a crowd of about 60 people at a small campaign stop in Raymond, N.H.
"And I know about fighting that battle because I've been fighting this battle for several decades now. I'm proud to tell you that I'm a governor who's had one of the first reproductive parity rights in the United States to make sure women not only have the right of freedom, but can get healthcare to make sure that it gets paid for," he said.
Inslee's pledge, made in a conservative-leaning part of the early-voting state, comes after a string of anti-abortion measures passed in Alabama, Georgia, Kentucky, Mississippi, Missouri, and Ohio. The laws are expected to instigate legal fights that could be appealed to the Supreme Court, potentially affecting the status of landmark pro-abortion case, Roe v. Wade. The former congressman also signed the country's first health insurance "public option" into law this week.
In an interview with the Washington Examiner, Inslee denied his reputation as a one-issue candidate was overshadowing his work in other liberal policy areas. The main plank of his presidential platform is tackling climate change.
"No, because I'm a multi-issue candidate who knows how to make priorities and get multiple things done. So what I've shown is that we can have the first public option in the country, the first long-term care, the best gender pay equity, pardons for people with marijuana convictions, large increases for teacher pay. We can do all these things while we're building a clean energy economy, which we're doing, so I'm much more than one issue, but what I am is a person who understands the urgency of the climate crisis and has the best and only robust job creation plan that's detailed, and comprehensive, and ambitious to put people to work."
Inslee, as of Saturday, averaged 0.7% support, according to RealClearPolitics polling data.