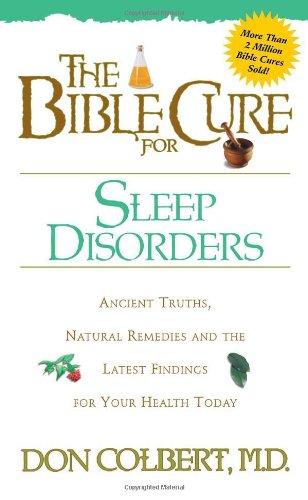 OVER 3 MILLION BIBLE CURE BOOKS SOLD
FROM THE NEW YORK TIMES BEST SELLING AUTHOR OF THE SEVEN PILLARS OF HEALTH AND I CAN DO THIS DIET
Are you a sheep counter? Uncover God's natural plan to refresh, rejuvenate and restore you with restful sleep. In this concise, easy-to-read booklet you'll discover a wealth of practical suggestions to help you win the battle against sleep disorders. Learn biblical secrets on health and the latest medical research on how to break free from insomnia.
This book contains findings that your doctor may never have shared with you.
Sleep deprivation and weight gain
Poor diet and insomnia
Light therapy for improving sleep
The power nap
You want to be healthy. God wants you to be healthy. Now at last here's a source of information that will help you get healthy-body, mind, and spirit.