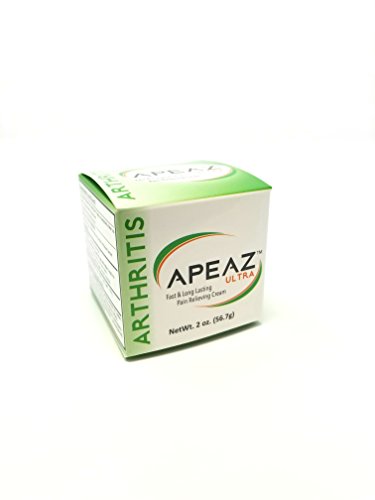 ApeazTM Arthritis Cream is a drug and it is the strongest over-the-counter medication cream available today from Innovus Pharma. More importantly, ApeazTM is not only formulated to sooth the pain in joints and muscles like other arthritis and sports creams, but it also contains ingredients such as Methyl-sulfonyl Methane (MSM) and Glucosamine Sulfate known to help damaged cartilage for stronger and more pressure resistant joints*.
Fast and Long lasting Arthritis Pain Relieving Cream
Menthol: Menthol which increases the penetration of the drug into the skin by dilating the blood vessels and causing a sensation of coldness followed by an analgesic effect.
Camphor: Camphor is known for its mild anesthetic activity. Camphor stimulates the central nervous system and also has an anti-itch and counter-irritant effect.
Methyl Salicylate: Methyl Salicylate which is used topically as a counter-irritant and an anti-inflammatory agent. It is absorbed through the skin and is applied for the relief of pain in rheumatic conditions and painful muscle and joints.