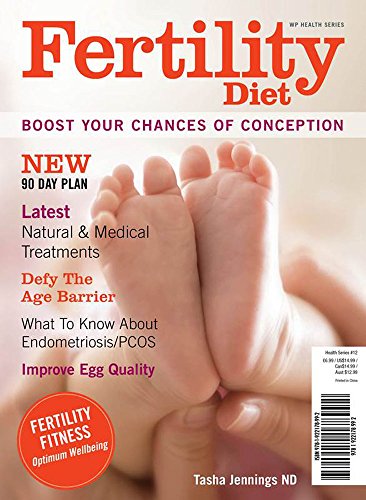 It's easy to take fertility for granted. Both men and women assume that when the time is right and they are ready to start a family, pregnancy will come easy. The reality can be quite different. Weeks turn into months and the difficulty conceiving can be extremely frustrating. 
Naturopath and mother Tasha Jennings has been there. At 30 years of age she assumed she would have no trouble getting pregnant. Twelve months later, she understood that it wasn't going to be that easy. Drawing from her years of experience as a Naturopath and Nutritionist and expanding her knowledge of reproductive health, Tasha succeeded in her quest to start the family she had dreamed of.
Keen to share her knowledge to help others, the Fertility Diet is Tasha's guide to helping both women and men achieve the same dream. Providing practical, professional advice about how to achieve and maintain a healthy pregnancy.
From understanding how different food, drinks, supplements and lifestyle factors can impact fertility, to medical conditions and natural and medical treatment options. The Fertility Diet also provides dozens of great recipe ideas as well as useful tips and tools to increase your chances of falling pregnant.