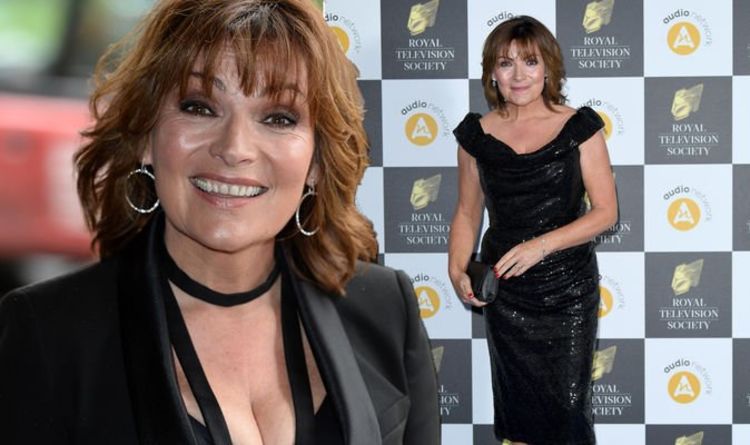 Lorraine Kelly has helped ITV to become a dominant player in the daytime television space, since joining the channel back in 1993. Her enduring appeal has culminated in her landing her own show, the eponymous Lorraine, which sees her interview celebrities and cover lifestyle trends in her characteristically bright and bubbly tone. The presenter may project a positive energy in front of the camera, but she has struggled with symptoms associated with a common health condition behind it.
In an extract from her book Shine obtained by Scotsman.com, she spoke of about her battle with the menopause, revealing how the symptoms were overwhelming at times.
Lorraine admitted it was her husband Steve who urged her to seek professional help after noticing it was having a detrimental effect on her wellbeing.
She said: "The menopause crept up on me, to be honest. It probably started when I was around 54 and it got gradually worse and worse, until one day it was unbearable.
"I just wasn't coping or enjoying life and was constantly knackered, but I simply couldn't understand why."
READ MORE: Emma Bunton health: 'It nearly broke me' Singer's shocking health diagnosis
Symptoms of the menopause
As the NHS explains, most women will experience menopausal symptoms and some of these symptoms can be quite severe and have a significant impact on your everyday activities.
Common symptoms include:
Hot flushes
Night sweats
Vaginal dryness and discomfort during sex
Difficulty sleeping
Low mood or anxiety
Reduced sex drive (libido)
Problems with memory and concentration
"Menopausal symptoms can begin months or even years before your periods stop and last around four years after your last period, although some women experience them for much longer," explained the NHS.
When to see a GP
It's worth talking to a GP if you have menopausal symptoms that are causing you grief or if you're experiencing symptoms of the menopause before 45 years of age, advises the NHS.
"They can usually confirm whether you're menopausal based on your symptoms, but a blood test to measure your hormone levels may be carried out if you're under 45," said the health site.
Your GP can offer treatments and suggest lifestyle changes if you have severe menopausal symptoms that interfere with your day-to-day life.
These include:
Hormone replacement therapy (HRT) – tablets, skin patches, gels and implants that relieve menopausal symptoms by replacing oestrogen
Vaginal oestrogen creams, lubricants or moisturisers for vaginal dryness
Cognitive behavioural therapy (CBT) – a type of talking therapy that can help with low mood and anxiety
Eating a healthy, balanced diet and exercising regularly – maintaining a healthy weight and staying fit and strong can improve some menopausal symptoms
Hormonal replacement therapy, which replaces hormones that are at a lower level as you approach the menopause, does come with certain risks, however.
As the NHS notes, some types of HRT can increase your risk of breast cancer, although the benefits of HRT are generally believed to outweigh the risks.
What causes the menopause?
"The menopause is caused by a change in the balance of the body's sex hormones, which occurs as you get older," explained the NHS.
It happens when your ovaries stop producing as much of the hormone oestrogen and no longer release an egg each month, explains the health site.
It added: "Sometimes it's caused by a treatment such as surgery to remove the ovaries (oophorectomy), some breast cancer treatments, chemotherapy or radiotherapy, or it can be brought on by an underlying medical condition, such as Down's syndrome or Addison's disease."