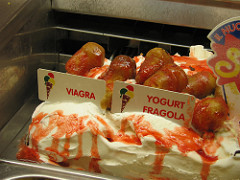 by
The Eggplant
Medical microdermabrasion is a procedure that uses non-invasive treatments in order to smoothen out the skin and reduce the appearance of fine lines and wrinkles. On top of that, the treatment is fantastic for helping ease off conditions such as the appearance of acne, whiteheads and blackheads, as well as superficial age spots, hyperpigmentation and oily, dry or patchy skin.
The treatment tones and textures the skin via a series of tiny, medical grade crystals that are passed over the skin via a handheld device that is capable of safely and effectively sweeping them over the skin's surface in a smooth, controlled flow. As the device is passed over the skin, the crystals are vacuumed away alongside the uppermost layer of skin, which is removed in order to reveal the fresh, living skin cells below. These skin cells are soft and smooth, as opposed to the dull and dying skin cells on the top layer. The treatment is likened to a very intensive exfoliation and, following the procedure, skin continues to reap the benefits as it is far more receptive to anti-aging creams and acne treatments. The effect of reducing wrinkles and fine lines is achieved by the stimulation during treatment of the epidermis, which responds with the promotion of new collagen, which thickens the dermis and goes towards your skin's natural anti-aging responses.
Microdermabrasion is a fantastic treatment that can be used on all skin types, no matter what age the patient is. There is absolutely no recovery time required and, best of all, the results are instantaneous, meaning you can walk into the clinic, undergo the treatment, and then leave looking and feeling a hundred times better. It's an excellent option if you want to prepare for an event or function and are having problems with your skin that you need a quick fix for, and is also fantastic just as a treat that will make you feel a lot better in your own skin.
As it can be used against so many types of problem skin, microdermabrasion is ideal for those suffering one or several of the conditions listed above. For those who suffer from patchy skin or acne, it is particularly effective at achieving instant results that improve the look of a condition that can be a bane on their self confidence, helping to restore their self esteem and looks in a quick and simple treatment that needs neither preparation nor recovery.