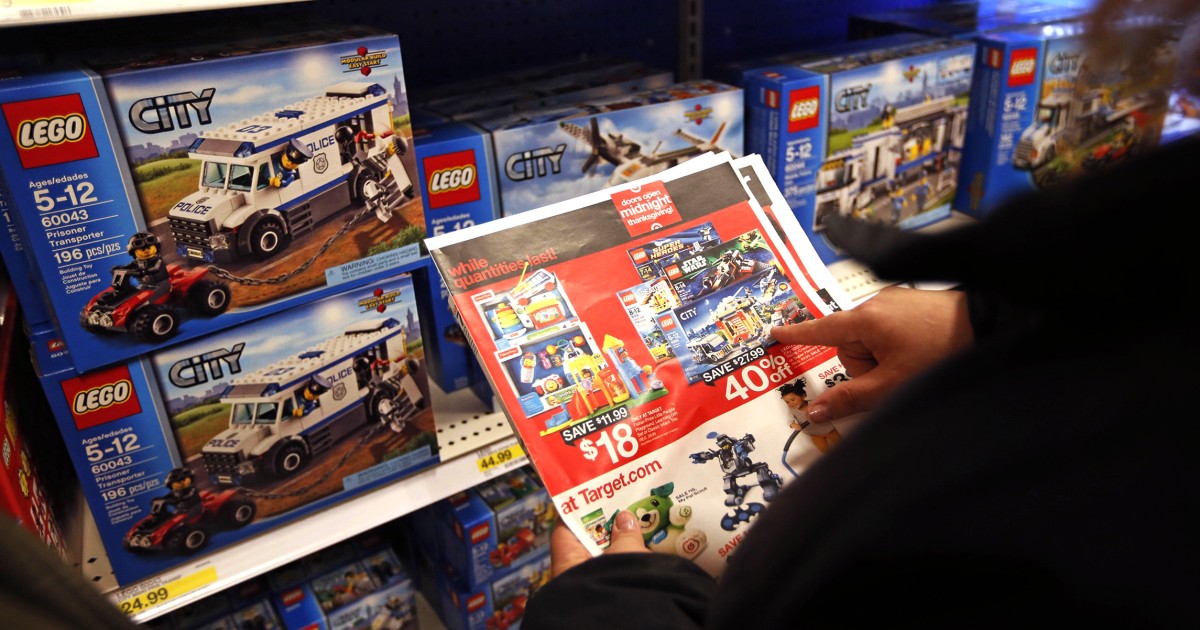 After the Thanksgiving turkey comes Black Friday holiday gift shopping, and with it warnings about how parents can avoid purchasing dangerous toys for their kids.
Manufacturers have to comply with more than 100 regulations and tests by third parties before they call sell their products in the United States, according to the Toy Association. Still, toy-related injuries happen. In 2018, an estimated 226,100 people went to the hospital for toy-related injuries, according to the government's Consumer Product Safety Commission.
The highest number of injuries were tied to non-motorized scooters, though such injuries have fallen by 14,100 since 2014. Injuries also were linked to toy balls, toy vehicles, and building sets, in that order.
A total of 166,200 injuries were among children under the age of 15, and at least 17 children died. Three of the children swallowed a ball or balloon, and another three were using scooters when they were hit by cars. Additional deaths are possible as the agency is still collecting data for 2018.
A lot of the injuries the government reports involve toys but weren't necessarily caused by them. For example, two children drowned when they were in the pool playing with water toys. Another child was electrocuted when he reached for a toy behind an oven.
Because of these statistics, a lot of advice consumer and healthcare groups put out about toy safety cautions parents to be vigilant. In many cases, parents get toys for toddlers that are labeled as only suited for older children, including small toys that kids put in their mouths and can choke on.
"Remember to read the age recommendations and warning labels to make sure you are choosing the right toys and games for your child's age and developmental level," said Emily Samuel, program director for Safe Kids Worldwide. "It is also important to separate toys in your home by age. Toys designed for older children may pose a risk to curious, younger siblings."
Other times parents fail to buy a helmet to accompany scooters or buy counterfeit toys online.
Around the holidays, consumer groups warn that parents should be careful about buying toys second hand, whether at a yard sale or by passing on family heirlooms, because some toys might have been made before lead in toys was banned in the U.S. They also may come from countries where lead is still present in toys.
The Consumer Product Safety Commission tracks information about which toys get recalled, including for lead. The recalls, of which there were only 12 this past year, happen when toys are found to be choking hazards, or when they can cut or burn children. The recall total is down significantly from 2008, when 172 recalls occurred.
While toys are also recalled when they're found to contain toxins, the list doesn't include toys that have chemicals that could, over the long-term, cause health problems for kids. The U.S. PIRG has a list of toys that it warns consumers about every year in its report "Trouble in Toyland."
Federal laws have been passed over the years to help make toys safer. For instance, toys for kids under age 12 have to be tested by a third party, and Congress banned certain hazardous substances in toys.
Lawmakers are eyeing other reforms. In November, the Senate Finance Committee published a report about how Customs and Border Protection can work better with the private sector to prevent counterfeit imports, including on fake toys.
As for the weekend ahead, the toy-spending season looks promising for retailers. The National Retail Federation estimates that 165.3 million people will shop between Thanksgiving and Cyber Monday and that consumers will spend an average of $ 1,047.83, a 4% increase over last year.