The American Medical Informatics Association is urging the Trump administration to leverage an existing industry strategy on artificial intelligence research and development, rather than beginning from scratch.
"We commend the administration for designating artificial intelligence, quantum information sciences and strategic computing as administration (research and development) priorities in its Fiscal Year 2020 budget, and for chartering a select committee on artificial intelligence under the National Science and Technology Council," Doug Fridsma, AMIA president and CEO told the administration in a comment letter.
"We see these as necessary and important steps toward ensuring that the federal government takes a coordinated approach to AI R&D," the letter continues.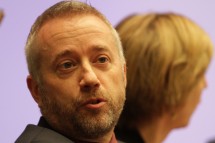 At the same time, however, Fridsma emphasized there is work being done in the healthcare arena on AI, and the federal government should work with the private sector.
AMIA has more than 5,500 informatics professionals, representing clinicians, researchers, public health experts and educators who bring meaning to data, manage information and generate new knowledge across the research and healthcare enterprise, he noted.
"AMIA supports a vibrant and growing data science community within our membership who have expertise in artificial intelligence and machine learning methodologies and tools as applied to biomedicine and care delivery," the letter notes.
Also See: AI, robotic surgery among top 20 medical innovations of 2019
After reviewing the government's update to the 2016 National Artificial Intelligence Research and Development Strategic Plan, AMIA strongly supports the existing strategic areas and associated aims, Fridsma said. "Therefore, we recommend that any updates to the 2016 strategy be informative to the existing R&D strategic areas, rather than a wholesale rework."
If the healthcare industry is to succeed in adopting AI, it will need help from the federal government, Fridsma acknowledged. Strategy 1 of the federal plan identifies the imperative to make long term investments in AI research with federal funds, and research and development funding should prioritize public good over private sector profit, which should be a secondary byproduct of federal investment.
"Specifically, we encourage federal investment where the market is less likely to focus: on human AI collaboration and strategy, ethical, legal and societal implications of AI," according to the letter to Kamie Roberts, director of the Networking and Information Technology Research and Development Program, which is the nation's primary source of federally funded work on advanced information technologies.
AI also bring societal challenges, Fridsma says. "In particular, we attach significance to the observations on bias and on possible malicious use. When AI is constructed by abstraction from ordinary human decisions, there is a danger that biases present in those decisions may survive the translation process and be built into the AI itself."
While the danger that AI may be used for nefarious purposes is no different from any other technology, the possibility that a malicious goal may be built in an AI program, leading it to make subtle undermining determinations, such as the field of security, is of a different nature and should remain a source of concern. "Methods and tools for building AI free of biases and ethical AI that can explain and justify its decisions should be promoted," Fridsma advises.
Finally, AMIA calls for a robust AI research and development workforce. AI, the association contends, should facilitate discovery, translate research findings, deliver insights to improve patient outcomes, manage and prevent disease, reduce clinician and researcher burdens and increase value. "However, these goals will not be realized without an educated and trained workforce."
The full comment letter is available here.