The biggest challenge hospital operators face is how to keep people from showing up in the first place.
That's the perspective of healthcare experts who spoke on healthcare at the World Economic Forum in Davos, Switzerland.
Smartphones, wearable devices, along with time-honored anti-smoking and nutrition approaches are key to keeping hospitals from providing excess, unnecessary care while focusing on the most vulnerable populations, a panel of executives at the event said.
"We will start to be paid based on how healthy our population is versus how many people come in to fill our beds," said Stephen Klasko, chief executive officer of Thomas Jefferson University, a Philadelphia-based healthcare system and medical school. "That's a revolution that has to start now."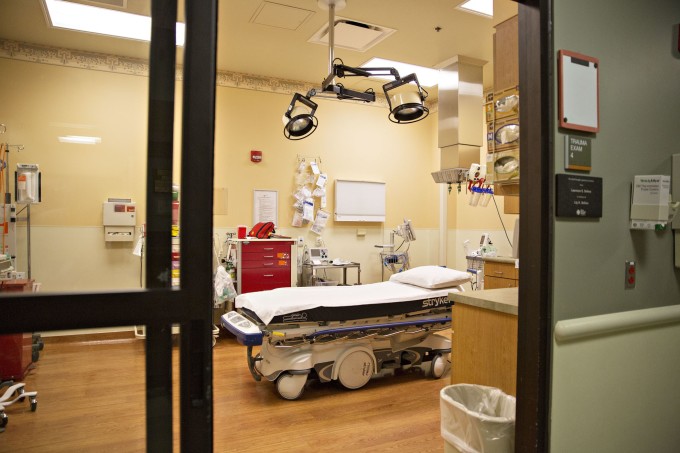 Hospitals could be made as much as 30 percent more efficient with little intervention, freeing up resources for primary and preventive care, said Frans van Houten, CEO of health equipment maker Royal Philips. By coaching people to stay healthier, keeping a close eye on those with chronic ailments and directing some to specialists, fewer people would show up unannounced in emergency departments.
Countries like India that can't build modern hospitals fast enough need to speed up the push toward telemedicine, remote radiology and even electronic intensive care units—high-tech systems that enable specialists and nurses to manage patients in critical conditions from afar, said Shobana Kamineni, executive vice chair of Apollo Hospitals Enterprise, India's largest hospital chain. Even mobile phones will replace some hospital functions, she said.
The device has "the highest computing and the best imaging, so why do we have to reinvent that?" Kamineni said. "That is the disruptive technology. It could be very well where the future of hospitals will move us."
Bloomberg News