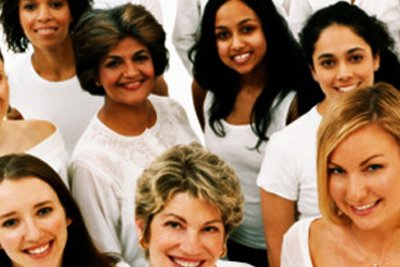 Postpartum Depression: Pathophysiology, Treatment, and Emerging Therapeutics.
Stewart DE, Vigod SN. Annu Rev Med. 2019 Jan 27;70:183-196.
---
Childbirth and prevention of bipolar disorder: an opportunity for change.
Sharma V, Bergink V, Berk M, Chandra PS, Munk-Olsen T, Viguera AC, Yatham LN. Lancet Psychiatry. 2019 Sep;6(9):786-792.
The authors describe the clinical characteristics of women at risk of developing bipolar disorder after childbirth, before discussing opportunities for prevention and early intervention and outlining challenges in the assessment and management of women at risk of transitioning to bipolar disorder after childbirth. Existing evidence, although scarce, supports a clinical staging model by which at-risk women are managed with a variety of behavioural and pharmacological interventions aimed at preventing bipolar disorder.
---
Postpartum psychosis in bipolar disorder: no evidence of association with personality traits, cognitive style or affective temperaments.
Perry A, Gordon-Smith K, Webb I, Fone E, Di Florio A, Craddock N, Jones I, Jones L. BMC Psychiatry. 2019 Dec 12;19(1):395. Free Article
Personality traits, cognitive styles and affective temperaments previously shown to be associated with bipolar disorder in general were not specifically associated with the occurrence of postpartum psychosis.
---
Psychosocial factors associated with trajectories of maternal psychological distress over a 10-year period from the first year postpartum: An Australian population-based study.
Wajid A, Kingston D, Bright KS, Kashif Mughal M, Charrois EM, Giallo R. J Affect Disord. 2019 Nov 30;263:31-38.
Researchers identified five distinct trajectories of maternal psychological distress symptoms over time. Predictors of trajectories with elevated symptoms reflected a pattern of social and economic disadvantage and psychosocial stress. The strongest predictors of elevated mental health symptoms were a history of depression [OR: 7.57(4.73-12.11)] and 3 or more stressful life events in the past year [OR: 3.38(2.02-5.65)].
---
Inhibition of expression of glucocorticoids receptors may contribute to postpartum depression.
Wang J, Yun Q, Ma SF, Song HR, Guo MN, Zhang WN. Biochem Biophys Res Commun. 2019 Dec 11.
In a rat model of PPD, reduced expression of gonadotropin receptors was was observed in the hippocampus.
---
The role of personality dimensions, depressive symptoms and other psychosocial variables in predicting postpartum suicidal ideation: a cohort study.
Gelabert E, Gutierrez-Zotes A, Navines R, Labad J, et al. Arch Womens Ment Health. 2019 Dec 4
Seven percent of mothers reported suicidal ideation during the first 8 months postpartum. Sixty-two percent of women with suicidal ideation had a major depressive episode at 8 weeks, and 70% at 32 weeks postpartum.