You can never get enough of polka dots, can you? The print was a rage when Dimple Kapadia wore it in Bobby in 1973 and is a rage even today when Sonam Kapoor took it to Cannes or Sara Ali Khan opted for it during Simmba promotions. It's a simple and quite basic print but still a huge trend and never a fad. While the size of the circles may vary, its end result is always the same – funky, engaging and charming. And the best thing about it? It flatters all the body types. Is there anyone who really hates polka dots? And just in case you are one of them, there's something seriously wrong with you. Kareena Kapoor Khan's New Year 2019 Photos: Actress Looks Ravishing in Blue Alexander Terekhov Dress Posing With Saif and Taimur.
Polka dots print isn't always restricted to monochrome colours. Yes, its outcome is well highlighted when done in black and white, but you can always experiment with its colour combination. From Miss America wearing a polka dot swimsuit in 1926 to Marilyn Monroe wearing a bikini with the same print in 1951, its history goes back a long way. This further proves why they are always a safe choice to wear and you should ideally have an entire section in your wardrobe dedicated to them. Okay, you're still not convinced and need proof? Well, then you should check out some recent appearances by our B-town stunners who justify the 'fashionista' tag and whose fascination for this print will compel you to fall in love with it. Sara Ali Khan's Style File for Kedarnath Promotions Proves Simplicity Is the Ultimate Sophistication -View Pics.
Check out some of the iconic fashion outings in polka dots right below
Alia Bhatt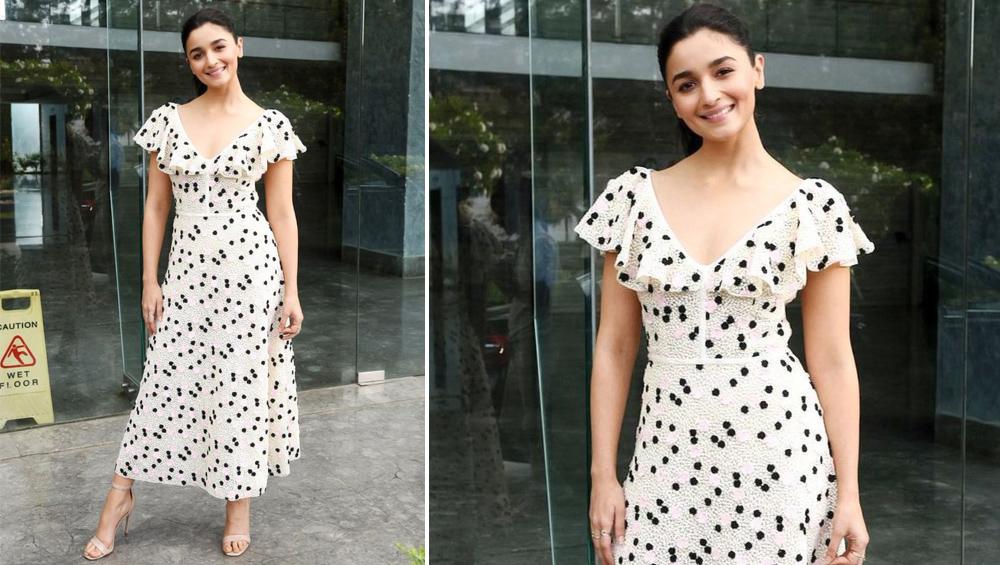 Alia Bhatt for Raazi Promotions (Photo Credit: Instagram)
A classic black and white polka dot dress can never go out of fashion. It's perfect for that girl-next-door in you.
Malaika Arora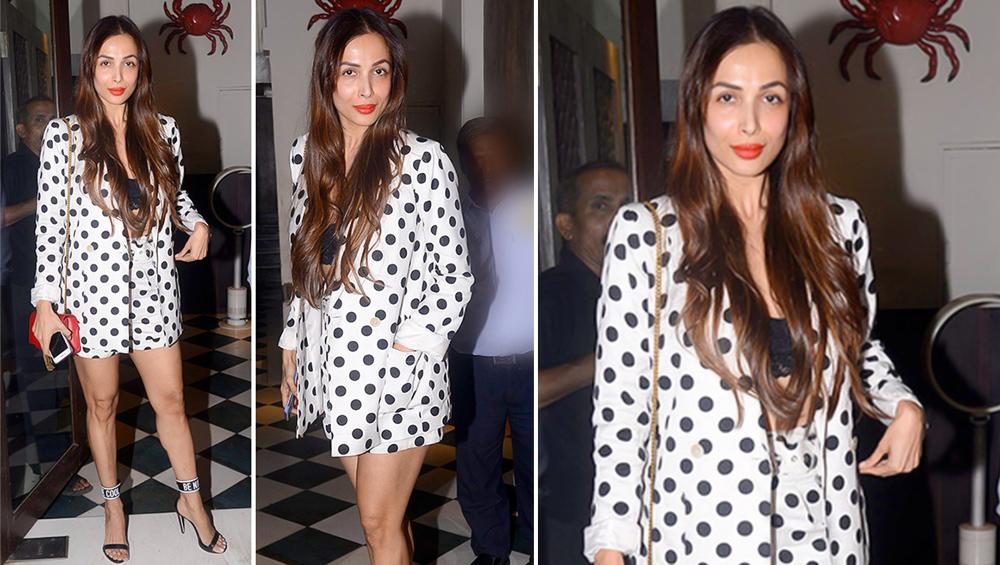 Malaika Arora for a casual dinner outing in the city (Photo Credit: Instagram)
So, you need to attend a formal party but don't know what to wear? Pick a classic print on print skirt suit and you'll be sorted.
Priyanka Chopra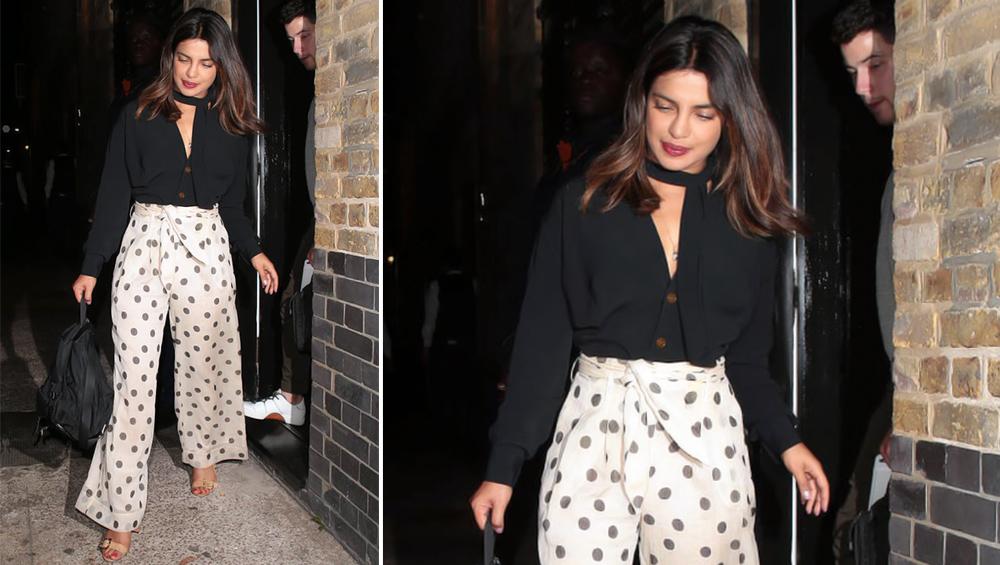 Priyanka Chopra for a dinner date in London with Nick Jonas (Photo Credit: Instagram)
You're not essentially very girlie by persona but love polka dots? Then pick a chic polka dots pants like Priyanka Chopra and let slaying come naturally to you.
Sara Ali Khan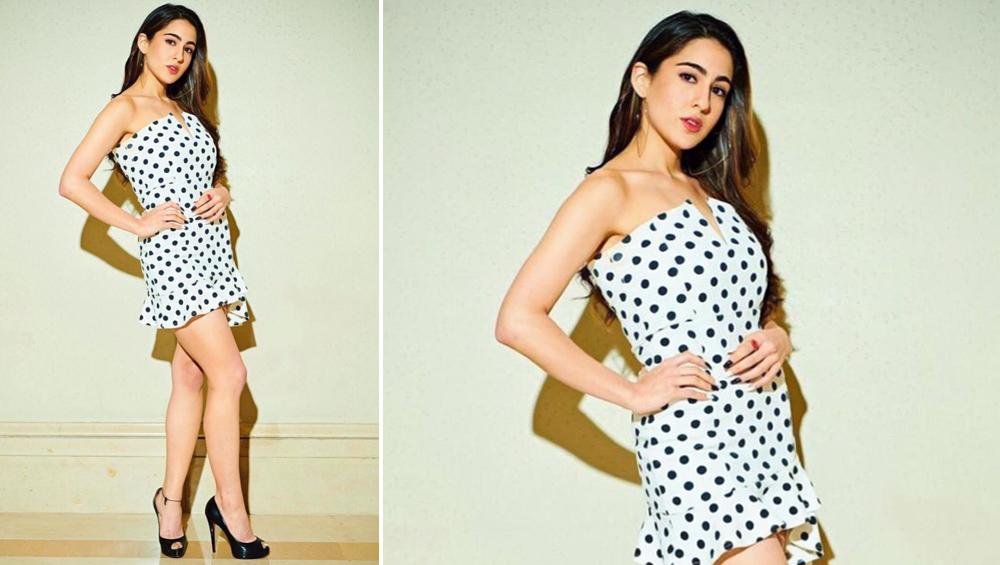 Sara Ali Khan for Kedarnath promotions (Photo Credit: Instagram)
This is a perfect outfit for that fashionista in you who loves to make an impression. It's just 'wow'.
Sonam Kapoor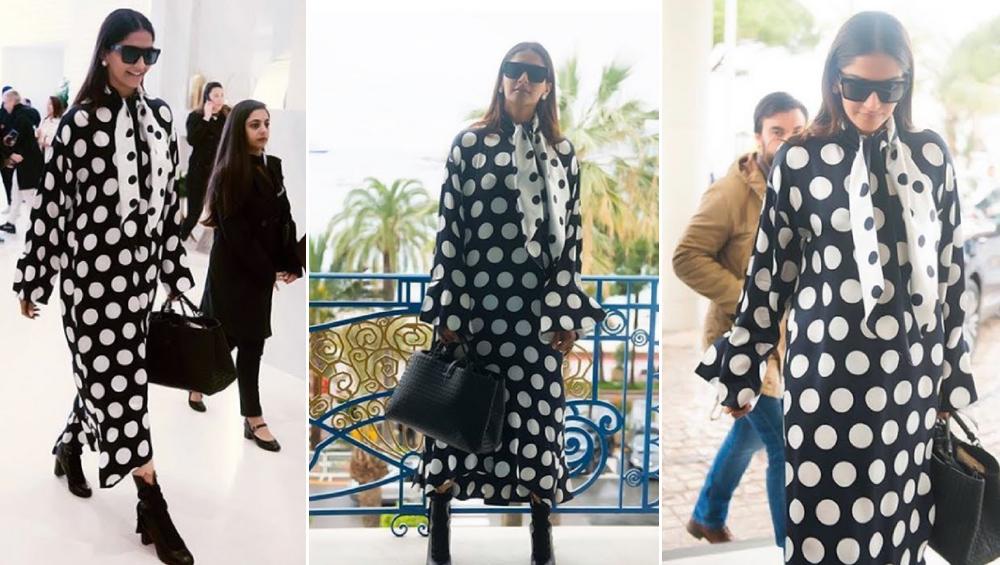 Sonam Kapoor at Cannes in 2017 (Photo Credit: Instagram)
If a fashionista like Sonam Kapoor embraces it, you don't need a different reason. Just follow her blindly for God's sake.
Kareena Kapoor Khan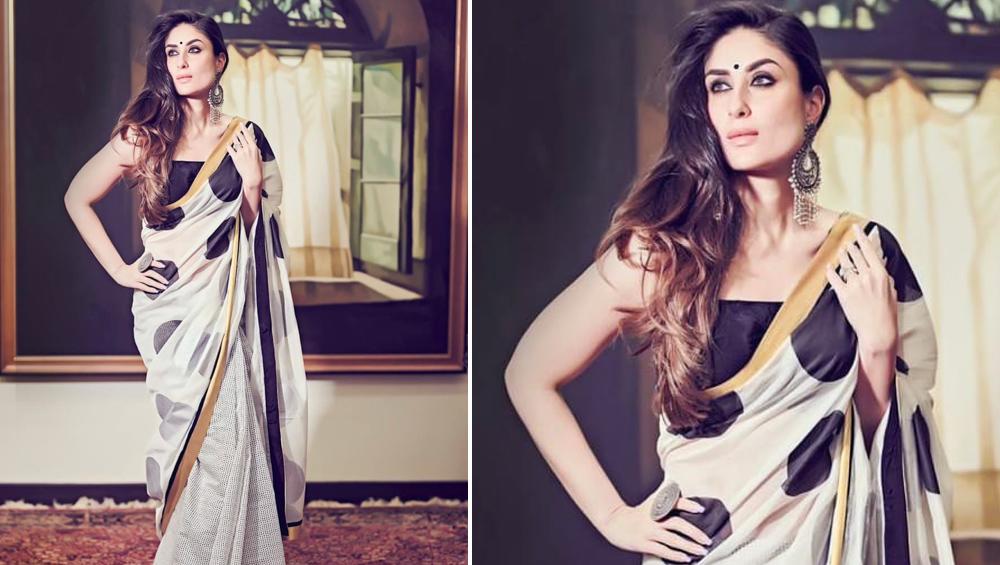 Kareena Kapoor Khan for a Diwali celebration (Photo Credit: Instagram)
A polka dots saree? Hell yea. Don't think twice before buying it.
Investing in polka dots seems like a wise choice and trust us, you will never regret it. Getting obsessed or no is your choice but at least try to flaunt it once in your life. Of course, this is strictly for the ones who are in two minds. For others, keep loving this print and keep slayin' in it. Toodles!
Lifestyle | cccLatest Information on Breaking News & Updates on Lifestyle at Latestly.com