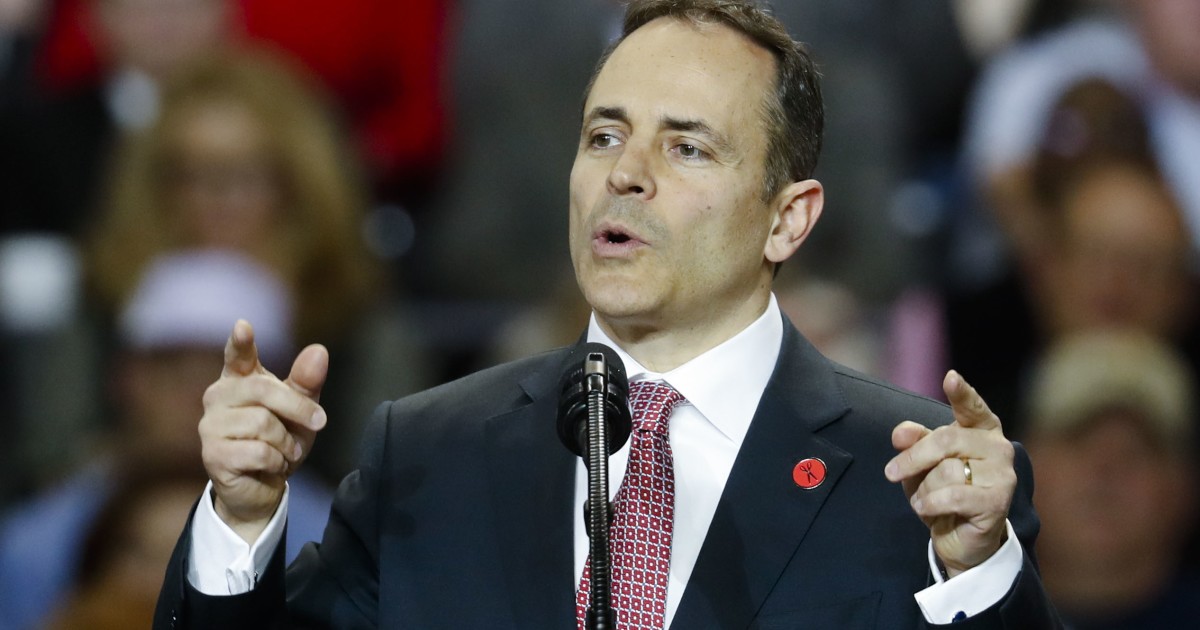 Kentucky Gov. Matt Bevin on Friday decried both the requirement that states have to ask the federal government for permission to implement work requirements and other changes to the Medicaid program that covers poor and disabled people.
"The idea that you even have to go to [the Centers for Medicare & Medicaid Services], that you have to do 'Mother may I?' to get waivers and exceptions … that you come up with a good idea, and you have to go beg and ask permission to be able to try a good idea at the local level, is insane to me," said Bevin, a Republican, speaking at the Conservative Political Action Conference in Oxon Hill, Md.
States have to apply for changes to Medicaid, a program that covers low-income people, children, and people with disabilities, because the federal government picks up most of the costs. Some states have asked CMS to use Medicaid to help treat more people with mental illness, while others, like Kentucky, have asked to be allowed to set work requirements.
Kentucky's initial requirement for some people on Medicaid to work, take classes, or volunteer for 20 hours a week in exchange for staying enrolled in the program was struck down by a judge, but the Trump administration has encouraged such requirements and reapproved the waiver that allowed Kentucky to impose them. It won't go into effect until later this year, and Bevin said states who want to copy waivers approved in other states should be allowed to move through an expedited process, a position many Republicans hold.
Critics of work requirements say they are intended to kick people off Medicaid and are overly burdensome to people who don't have access to a job or to the Internet. In Arkansas, 18,000 people were booted from Medicaid after failing to meet the requirement or failing to report their hours via the Internet.
Bevin pushed back on critics of work requirements on Friday, noting, as he has before, that he had grown up poor and without any access to healthcare. He concluded the 20-hour-a-week requirement was "not too much to ask."
"I am not coming at this from sympathy, it's from empathy," he said. "I understand that world and I understand this: There is dignity in work, there is dignity in doing for oneself and there is dignity in being given that opportunity and the expectation that we seize that opportunity in order to make our own versions of the American dream come true. The liberals who look down on people like I was, and so many are still, I consider that a level of bigotry that's not acceptable."