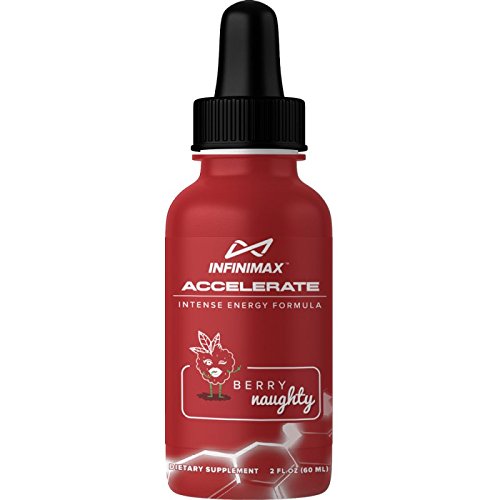 INFINIMAXTM Accelerate: BERRY NAUGHTY is a daily supplement strictly focused on strengthening and building a better sexual organ system in your body. Accelerate is a combination of ultra premium ingredients designed to promote the body's sexual system with higher sensitivity, better blood flow, heightened sexual energy, and more. Take just 5 ml daily and watch this revolutionary "Liquid Viagra" – like concentrate work to expand blood vessels and pump tons of oxygen and blood into your sexual system. Great for both men and women for strengthening sex organs, better orgasms, and longer lasting sex. Lasts throughout the day and night. Daily use builds up stronger sexual system with amazing sensitivity, and amazing orgasms in just a few days. Works best when combined with INFINIMAX MEN'S or INFINIMAX WOMEN'S 30 day supplement.
Daily Sex Booster – build better sexual systems with just 5 ml of this concentrate a day.
Don't wait…start having the best sex of your life now!
In just a matter of few days, watch your sexual organs and function improve and surpass your expectations.
All Natural – Better Orgasms, Better Sensitivity, Better Sexual Function without the side effects
12 servings – just per day(less than a cup of coffee) – gets you and your partner more satisfied.