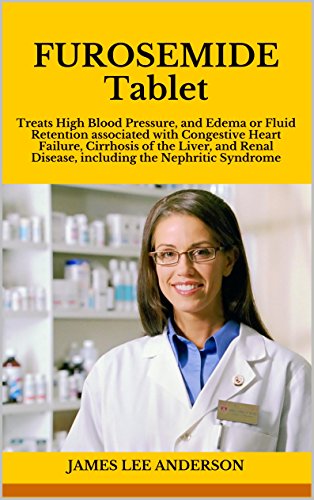 "Although, your health condition may impact your everyday life, do not let it define who you are."
Furosemide belongs to a group of medicines called loop diuretics (also known as water pills). Furosemide is given to help treat fluid retention (edema) and swelling that is caused by congestive heart failure, liver disease, kidney disease, or other medical conditions. It works by acting on the kidneys to increase the flow of urine. Furosemide is also used alone or together with other medicines to treat high blood pressure (hypertension). High blood pressure adds to the workload of the heart and arteries. If it continues for a long time, the heart and arteries may not function properly. This can damage the blood vessels of the brain, heart, and kidneys, resulting in a stroke, heart failure, or kidney failure. High blood pressure may also increase the risk of heart attacks. These problems may be less likely to occur if blood pressure is controlled. This medicine is available only with your doctor's prescription.
Thanks and may you have a good understanding about this drug—Furosemide. You may want to share this book with your family and friends who may be in need of help and would want to use this medicine. Take care, and as always, be well!