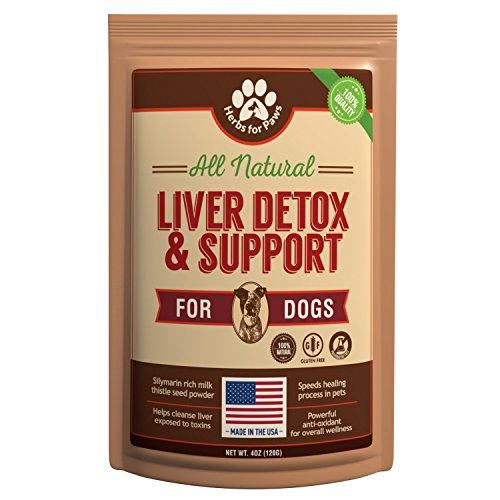 Our 100% Natural Milk Thistle Powder is ideal pet liver supplement for liver detox, liver support and regeneration.
Use 1/4 tea spoon (100mg) per 10 lbs of dog weight and let your pet enjoy a healthy liver and a long life
Milk Thistle for Dogs: Using 100mg (1/4 tea spoon) of Milk Thistle powder is the best known natural liver support detox supplement for dogs and humans alike
Dog Liver Support: Milk Thistle is known to naturally support PET LIVER, Pancreas and Gallbladder Health
Dog Liver Supplement without pills: When you are in the look out for natural support for dog liver disease, milk thistle should be in your pet cabinet without fail
Cat Liver Supplement support: Milk Thistle supports dog and cat liver alike. Because milk thistle is focuses on the liver and bile systems, it may also be helpful in animals with IBD.
Dog / Cat Milk Thistle Seed Powder Dosage: Use 1/2 tea spoon per serving mixed with pet food thrice daily. Any excess undigested milk thistle powder is discarded by your pet the next day through their morning routine.