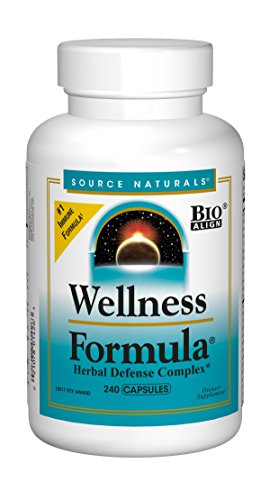 The Wellness Family of products is designed to support the immune system when under physical stress. The Wellness Formula contains a powerful combination of herbs, antioxidants, vitamins and minerals formulated to boost your well-being.
For best results, begin taking Wellness Formula capsules at the very first signs of imbalances in your well-being.
Unlike single-action formulas, the ingredients in Wellness Formula work deeply at the cellular level to provide support for the multiple, interdependent body systems that impact immune health.
This comprehensive formula provides ingredients for healthy stress response and a strong respiratory system. This formula also contains a full array of antioxidants.
Wellness Formula addresses the root causes of winter season challenges with over 30 powerful ingredients, including antioxidants, herbal extracts, vitamins and minerals. These ingredients provide targeted support for all of the body systems associated with immunity.
Contains a powerful combination of vitamins and herbs.