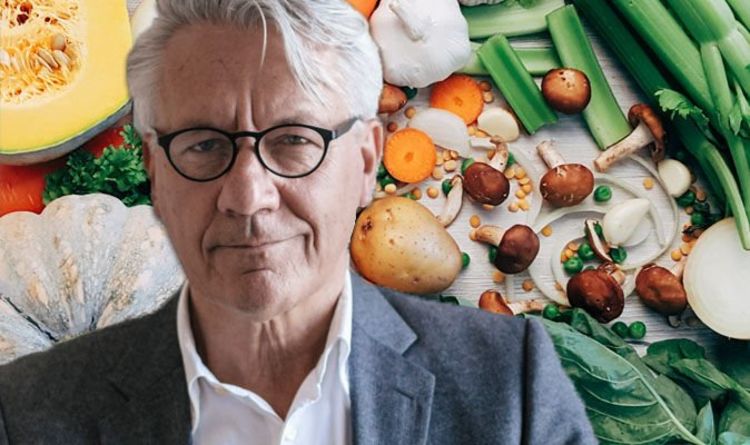 You could lower your risk of an early death by eating a healthy, balanced diet, including at least five portions of fruit and vegetables a day, said the NHS.
Regular exercise is also crucial for boosting your lifespan. Everyone should aim for at least 150 minutes of moderate-intensity activity every week.
But making some small dietary changes could also help to increase your life expectancy.
Eating a portion of mushrooms every day could boost your immunity, and even help you to avoid an untimely demise.
Mushrooms could help to keep the digestive tract strong and improve your immune system, according to dietitian Juliette Kellow and nutritionist Dr Sarah Brewer.
They could also lower your chances of bacterial or viral infections, as they're rich in copper, they said.
They're a prebiotic, so provide food for 'healthy' gut bacteria. These bacteria help to keep immunity strong while also keeping things moving in the gut.
"An optimal functioning immune system needs access to many micronutrients and omega-3 fats," they said in their book, 'Eat Better Live Longer – Understand What Your Body Needs To Stay Healthy'.
"What's more, a healthy dose of 'friendly' bacteria goes a long way to supporting immunity and keeping you free of disease for longer.
"Most mushrooms contain good amount of copper, a deficiency of which is associated with low levels of white blood cells, potentially increasing susceptibility to infection.
"Mushrooms are also a prebiotic and so provide food to probiotic gut bacteria, keeping the digestive tract healthy and immunity strong."
Mushrooms contain phytonutrients that fight against bacteria and viruses, they added.
They're also a natural anti-inflammatory, which help to protect against some life-threatening conditions, including heart disease and type 2 diabetes.
Everyone should aim to eat mushrooms at least two times every week, said the nutritionists.
A single serving is about 10 button mushrooms, or four medium-sized mushrooms.
One of the best ways to live a long and healthy life is to eat at least five portions of fruit and vegetables every day.
Regular exercise is a crucial aspect to improving overall health, and helping you to live longer.
It's important to try and cut down on the amount of salt in your diet too, as it contributes to high blood pressure.
Aim to eat less than 6g of salt in a single day – the equivalent to about a teaspoonful.
People that do regular exercise are up to 50 per cent less likely to develop type 2 diabetes and some cancers, said the NHS.
It may even slash the chances of coronary heart disease and stroke by up to 35 per cent.