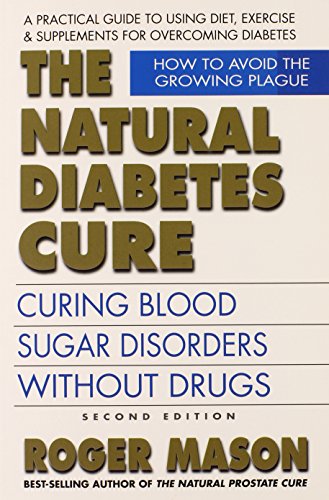 Nearly twenty million people in North America have diabetes, and each year the number continues to grow. What's most distressing is that diabetes can be easily prevented by simply maintaining a healthy balanced diet. Unfortunately, many people don't realize the serious consequences of that routine trip to their favorite fast food restaurant. Fortunately, however, best-selling author and health advocate Roger Mason is here to help with his updated edition of The Natural Diabetes Cure. In it, he provides a simple, yet effective nutritional approach to preventing and combating diabetes.
Divided into two parts, The Natural Diabetes Cure begins by explaining how diabetes develops, its major causes, and the severe health risks associated with this metabolic disorder. Part Two details how a balanced diet of whole grains, fresh fruits, vegetables, and healthy fats not only helps improve health and well-being, but also prevents conditions like high blood pressure, obesity, and insulin resistance, which can lead to type-2 diabetes. Additional chapters discuss the key vitamins and supplements that can help those with diabetes regulate their blood sugar levels. Also included is a practical chapter on how to test insulin levels at home.
Living with diabetes does not have to be a life sentence. You have the power to free yourself from this disorder. The Natural Diabetes Cure-with the very latest information on natural, safe, and effective treatments-will show you how.