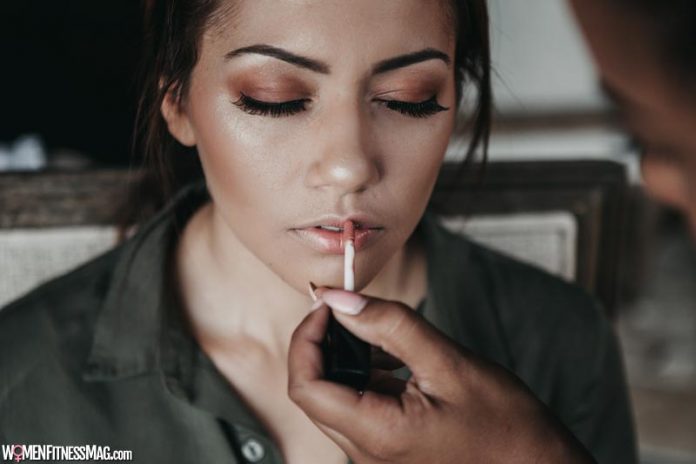 How To Look Camera-Ready All The Time : The hottest trend these days is HD makeup. It is a high definition makeup that gives you a flawless finish. Simple makeup sometimes gives a cakey texture. HD makeup gives a more natural look by eliminating skin imperfections. The light-diffusing coatings help to blur the light when it reflects back.
High-end HD makeup products are used which are designed in such a way that they scatter light on the skin by making it look softer and prettier. HD makeup products are suitable for all types of skin as they give smooth and flawless skin.
HD makeup techniques:
Hydrate your skin: Happy skin starts with hydration as dehydrated skin gives a sad and dull appearance. For this, you need a good primer and moisturizer which will give you a natural look.
Color corrector: Sometimes you have scars, freckles or pigmentation on your skin. To hide all this, you need a concealer to even out and brighten your skin. Just use the shade nearest to your skin tone.
Perfect your base: HD foundation plays a vital role by enhancing the appearance of silky-smooth skin. Choose the one that matches your skin tone perfectly. Blend it well on your skin for best results by a brush or semi-wet sponge.
Powder your face: To set the foundation in place HD pore powder will be required. Apply it with the brush in a circular motion and pay special attention to your eyes, chin, nose and, forehead.
Add color to your lips, cheeks and, eyes: After the base is done you need to fill your eyebrows with the shade of the color of your hair. To enhance your eyes choose eye-shadow from the eye-shadow palette according to your dress. Apply mascara on upper and lower lashes. Pop up your lips with pose HD lipstick and cheeks with a blusher. Finally check the finished look in two different light settings- inside and outside.
Benefits:
More natural makeup look: This makeup technique helps you to get a natural effect. You just need to use these HD products perfectly. It is best to hire a makeup artist. Whether it is a party, a wedding or some other occasion you will surely look gorgeous.
Fine cover for blemishes: Most of the women have acne, scars, facial blemishes or pigmentation on their face. Follow the HD makeup steps and it will provide a fine, sheen cover that will hide all the imperfections giving an ultra-special glow on your face.
Suitable for all occasions: Whether it's a bridal makeup or relatives of the bride or bridegroom everybody wants a different look and they go for HD makeup. It fits with all the dresses western, Indo-western or ethnic. No one wants to get disappointed looking at the wedding pictures. It goes best with any type of party wedding and other occasions like birthday, engagement, etc.
Recently actress Sonakshi Sinha was in news. The secret of her glamorous, suave and the perfect look was pose HD makeup using MyGlamm cosmetic products. It gives a very natural finish to your skin and features collections like Manish Malhotra in matte, metallic and other finishes and K.Play flavored makeup. MyGlamm new pose HD makeup gives you a glamorous look and makes you feel on the top of the world.
Related Videos about How To Look Camera-Ready All The Time :
My Signature Makeup Look / Camera Ready Makeup
Camera Ready Makeup Tutorial
How To Look Camera-Ready All The Time
how to do makeup for video, camera ready makeup tips, how to do makeup for television, how to be photogenic all the time, makeup artist secret products,