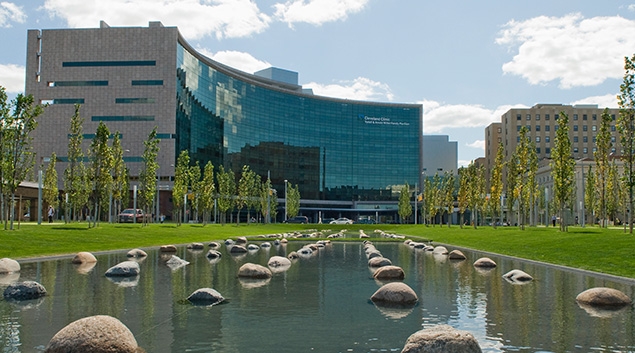 Cleveland Clinic has now officially rebranded four hospitals whose acquisition deals recently closed. Indian River Medical Center and Martin Health System leaders met with Cleveland Clinic officials Thursday and they also gathered with caregivers to share their vision for the newly integrated hospitals.
THE IMPACT
Both acquisitions will broaden Cleveland Clinic's Florida footprint, as Martin Health includes three hospitals with 521 beds, a 150-member employed physician group, and outpatient services that reach across southeast Florida.
IRMC and its affiliates serve the Treasure Coast community and tout 332 beds and comprehensive medical services.
THE TREND
The transactions were finalized earlier this month, and have been in the works since October 2018. Integration teams are now being formed to explore the needs of each facility and establish their respective priorities. The teams will also share best practices.
Indian River Medical Center will be known as Cleveland Clinic Indian River Hospital. The three hospitals of Martin Health System will be Cleveland Clinic Martin North Hospital, Cleveland Clinic Martin South Hospital and Cleveland Clinic Tradition Hospital.
Cleveland Clinic has made a total of $ 750 million in financial commitments to the new hospitals as part of their respective agreements.
ON THE RECORD
"These are well-respected hospitals that have a long history of taking great care of their communities. We are very proud they are now part of Cleveland Clinic's health system," said Dr. Tom Mihaljevic, CEO and president of Cleveland Clinic. "As healthcare continues to evolve, this integration will strengthen our ability to deliver on our mission and provide the best care to our patients together."
Twitter: @BethJSanborn
Email the writer: beth.sanborn@himssmedia.com