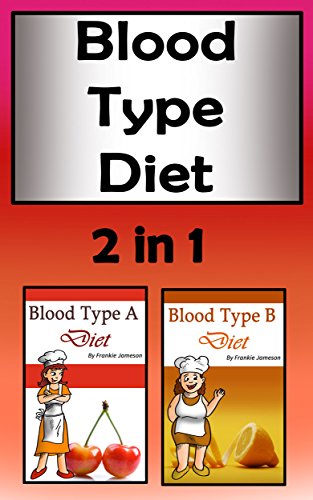 2 in 1 Combo book of blood type diets and foods.
Book 1: Those who have blood type A, are believed to be more creative, good listeners, and sensitive to their environment. A light, natural diet can be a life-changing factor of improving your health and increasing your happiness and physical well-being. Based on research, in this guide, you will find:
Which foods to avoid, which foods to add to your diet, and which ones to moderate.
How certain fruits, vegetables, and grains go along with a blood type A diet.
Strategies to apply to your healthy lifestyle.
More about nutrients, vitamins, and other important things all these foods contain.
Health risks of a blood type A person and how to solve problems in a specific way.
And much more!.
Book 2: If you are a blood type B, then I have good news for you. Those who have this blood type, have ancestors who were nomadic travelers. Therefore, you might have a better tolerance with different types of food, have a strong immune system, and have more options. So what should you include in your diet? You will learn in this book, among others:
Which foods to pile up on and which ones to avoid as much as possible.
The higher significance of your blood type B and how to adjust nutrition, snacks, and supplements.
Exercises that apply specifically to blood type B persons.
Alternative food choices for desserts and sweets.
How to schedule, plan, and carefully choose what and when you eat for better digestive purposes.
Health tips and preparation ideas that can help you perfect your food and nutrients intake, specifically focusing on the blood type B characteristics.
And much more!