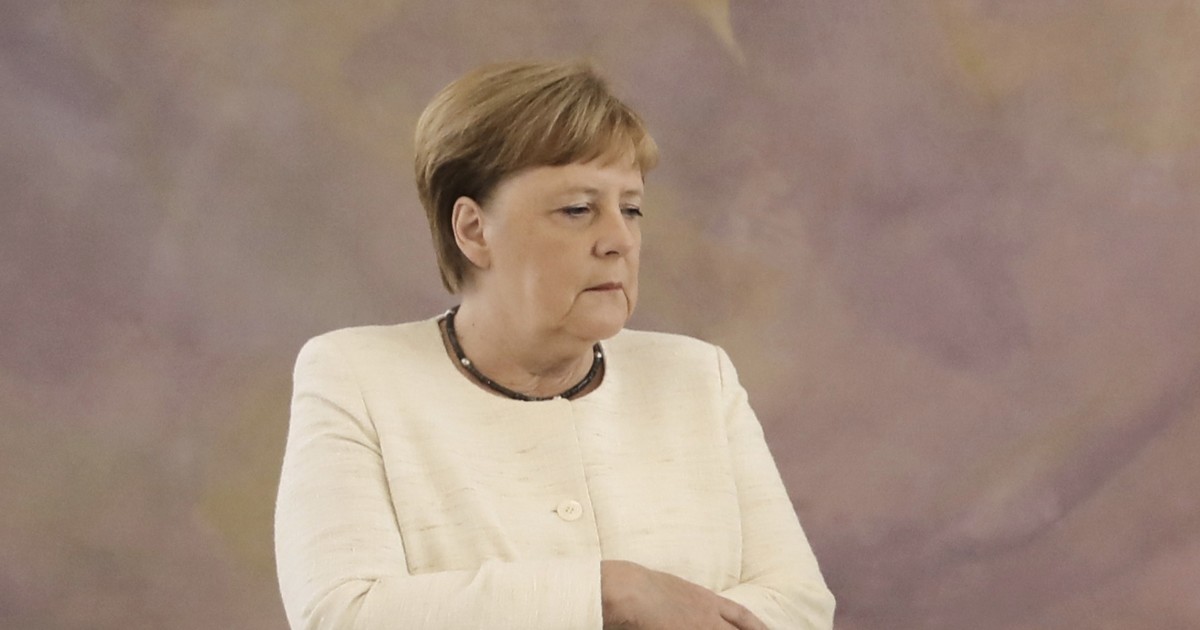 German Chancellor Angela Merkel was filmed shaking uncontrollably for the second time in just as many weeks, leading to questions about her health.
Earlier this month, Merkel, 64, was caught on camera trembling while standing outside with the Ukrainian president. She blamed the shaking at the time on dehydration, although others speculated that it could be the result of something more serious. This second time Merkel appeared visibly shaking, arms crossed and glancing around the room, as German President Frank-Walter Steinmeier, 63, spoke at a Thursday event.
At one point in the clip, a man steps into the frame and attempts to hand Merkel a glass of water, she at first appears to accept it, before handing it back, folding her arms tightly, and continuing to shake.
She appeared in Parliament just half an hour later and with no visible shaking. Merkel's spokesman told CNN that the chancellor is "fine."
"Everything is taking place as planned. The chancellor is well," he said.
A wide range of hypotheses have been tossed about in relation to the tremors, from an innocuous case of dehydration, stress, panic attacks, fever, or even Parkinson's disease.
Merkel has been the leader of Germany since 2005 and has said she will not seek reelection when her term expires in 2021.