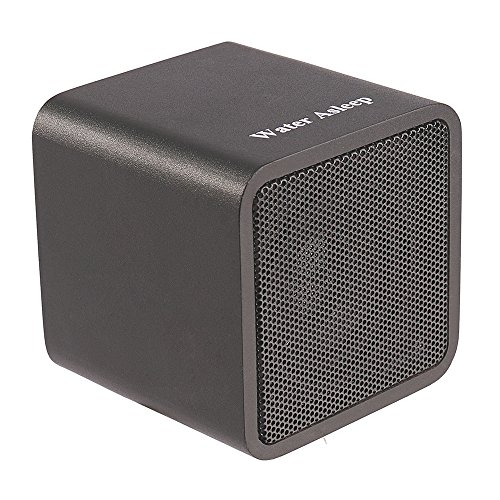 The Portable bluetooth Speakers with Superior Sound and Playtime
Bluetooth 4.1 Connectivity
Unlike most other speakers, Water Asleep Portable speaker uses the very latest Bluetooth technology to maximize device compatibility and pairing speed.
Included 3.5 mm auxiliary input helps your device to connect effortlessly.
Item model:M2
Charging time: about 3.5 hrs
Play time: about 4~15 hrs(The play time is by the volume loud and low)
Speaker size: 7.2*7.2*7.2 cm
Speaker Weight :about 275 grams
Package: Gift package,1x speaker, 1x USB Charger cable,1xAUX cable,1x manual
Warranty
We believe in our products and every sale includes a 12 Month Product Warranty and 100 days money back guarantee!
Wireless portable bluetooth speaker works for iphone 7 6 5s SE Samsung Galaxy S8 S7 S6 edge S5 S4 Note 5 4,LG 5 4 and more Smartphones,laptops,iPods,iPads.MP3 and MP4 DVD players,If you won't use it for bluetooth devices,support 3.5mm audio jack for non-Bluetooth devices
Built-in battery.Support wireless and wired play the music,Take it everywhere You Go
Portable outdoor speaker is a fashion holiday gift,Outdoor sports speakers good partner for your music, party, bar,videos,gatherings,beach,play golf,games,cooking,doing yoga,reading,ride bicycle and more
High-quality,Bluetooth V4.1 technology,Crystal clear audio,Support about 4~15 hrs Play time,The play time is by the volume loud and low
Stylish Design,Portable speakers,Computer speaker,wireless speaker,wired speakers,Ultra Portable Wireless Bluetooth Speaker,use it listen to music, videos, movies and games,12 Month Product Warranty and 100 days money back guarantee