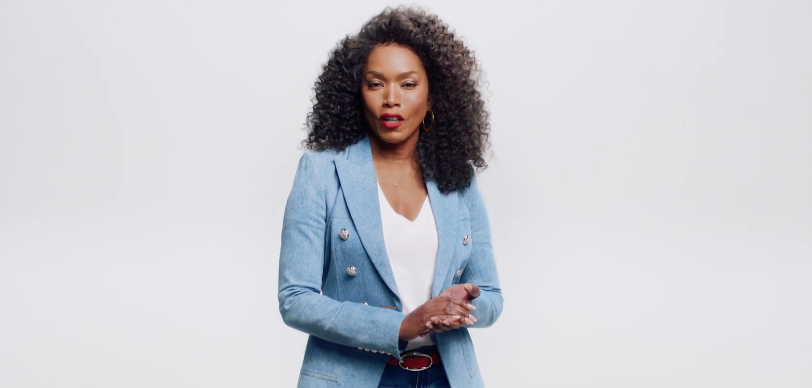 Since the death of her mother, Betty Jane, five years ago, Angela Bassett has become an outspoken advocate for diabetes education. (Bassett's mom died of heart failure as a result of her type 2 diabetes.) Now, the actress is continuing to raise awareness about how diabetes can affect heart health through the "Know Diabetes by Heart" initiative, People reports.
Know Diabetes by Heart is a collaboration between the American Heart Association and the American Diabetes Association (ADA) that employs awareness, empowerment and support to reduce cardiovascular deaths, heart attacks and strokes in people living with type 2 diabetes. (Individuals with this blood sugar disorder are two times more likely to develop cardiovascular disease. Both conditions shorten a person's life expectancy by an average of 12 years.)
On KnowDiabetesByHeart.org, folks can find questions to ask their doctor as well as healthy recipes; they can also participate in a Q&A—online or on the phone—with experts. In addition, the ADA offers a free yearlong program that provides information and resources for people newly diagnosed with type 2 diabetes.
For the initiative, Bassett appears in a 30-second public service announcement. (Click on the link above to view it.) "You've been diagnosed with a new purpose to fight for the amazing life you've made for yourself," she says in the clip. "Look that risk of heart disease square in the face and say, 'No, not me.'"
Bassett told People that joining the campaign "just made sense" as a way to honor her mom while also helping to empower others to take charge of their health. In addition, she reflected on Betty Jane's experience with diabetes.
Bassett explained that her mother's upbringing in the South sparked "a love affair with food" that she found hard to change. Bassett's mom was also very stubborn. Although she would check in with her doctors, Bassett said her mom's "don't tell me what to do" attitude made disease management difficult.
Bassett points out that improving one's health can start with small, manageable steps. Although she doesn't have diabetes, she has taken stock of her own health and made minor changes thanks to her involvement with the initiative.
"Sometimes, you know, because my schedule is so busy, I find that if I don't have an opportunity to work out, I do have to be mindful of my diet," she said. "That period, overall. But especially if I can't find that time."
For related coverage, read how Viola Davis reacted to her wake-up call after learning she had prediabetes in "Alarming Statistics."
---