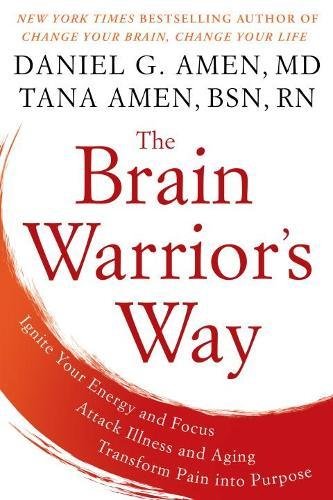 New York Times bestselling authors Dr. Daniel Amen and Tana Amen are ready to lead you to victory. . . .

When you are trying to live a healthy lifestyle, every day can feel like a battle. Forces are destroying our bodies and our minds. The standard American diet we consume is making us sick; we are constantly bombarded by the fearmongering news media; and we're hypnotized by technical gadgets that keep us from our loved ones. Even our own genes can seem like they are out to get us. But you can win the war. You can live your life to the fullest, be your best, and feel your greatest. The key to victory rests between your ears.
Your brain runs your life. When it works right, your body works right, and your decisions tend to be thoughtful and goal directed. Bad lifestyle choices, however, can lead to myriad problems in your body. Studies have shown that your habits turn on or off certain genes that make illness and early death more or less likely. But you can master your brain and body for the rest of your life with a scientifically designed program: the Brain Warrior's Way.
The Brain Warrior's Way is your arsenal for winning the fight to live a better life. The Amens will guide you through the process and give you the tools to take control. So if you're serious about your health, either out of desire or of necessity, it's time to arm yourself and head into battle.
"Daniel and Tana Amen combine deep insights into science, psychology,and spirituality to create a potent prescription for brain health. If you wantto protect your most important organ, and ultimately become a force forhealing in the world, follow the Brain Warrior's Way."—David S. Ludwig,MD, PhD, Professor, Harvard Medical School and Author of the #1 NewYork Times Bestseller Always Hungry?