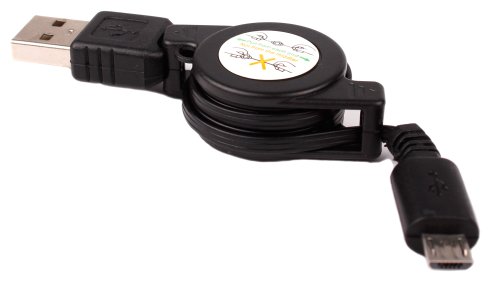 Charge your new Sony Xperia smartphone with this high quality Micro USB data transfer cable. DURAGADGET's fully retractable cable is protected by exterior casing when not in use for preventing damage to the insulated cord.
The retractable function allows for simple and effective storage and transportation. In its compact, lightweight and ultra-portable design, this multi-purpose data sync, transfer and charge cable is an absolute must-have for any tech user.
N.B. Please note that purchase of this item is for 1x Retractable Data Cable only and does not include any devices that may have been included in corresponding images.
High quality Micro USB data transfer cable for syncing and charging your smartphone
Fully retractable cable and exterior casing provides a simple storage solution and intense protection to the insulated cord
Compact, lightweight and ultra-portable for effective transportation
Durable and high quality construction
Features a full fuss-free, no-hassle returns policy and warranty