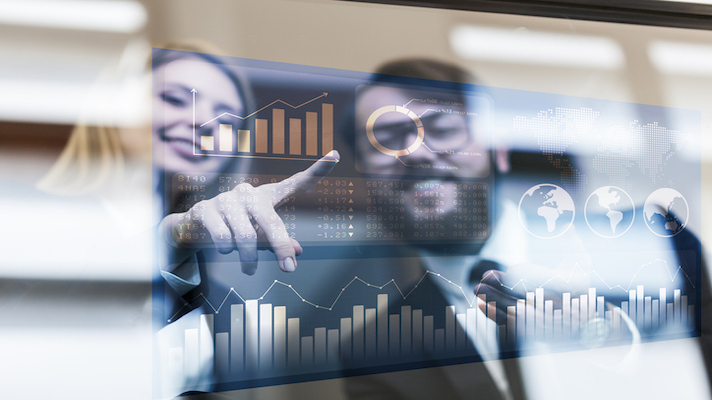 Analyst house IDC forecasts big changes for the role of chief information officer as their organizations' own needs and strategies evolve.
Hopsital CIOs, and those in other industries, are "racing to reinvent themselves as the pace of digital transformation becomes exponential," according to the report, IDC FutureScape: Worldwide CIO Agenda 2019 Predictions.
WHY IT MATTERS
CIOs who will succeed in this fast-changing environment are the ones willing to rethink and reinvent their own roles within the organization – and able to think predictively about how emerging technologies can be optimally deployed (or, sometimes, cast aside) to help their health system meet strategic imperatives, according to IDC.
Moreover, in healthcare and elsewhere, they'll be paid based on their proven ability to capitalize on this new technology paradigm and tailor leading-edge IT systems – connected IoT devices, advanced data management, artificial intelligence – toward the greater goals of their organizations.
THE LARGER TREND

This evolution has been taking place for some time, of course. Four years ago, we showed how the CIO's days of being "just the IT guy" are far in the rear-view mirror. Now, these leaders are increasingly valued for their ability to bring future-proofing skills and strategic acumen to the table.
"There has been a transformation that's occurred from the original tech manager," said CHIME CEO Russ Branzell at the time, "to the drivers of transformational change with the appropriate use of IT as the leverage point for that."
A lot has changed in four years. And a lot will change in the years ahead as technology accelerates and the competitive landscape continues evolving.
IDC's prediction for 2019 and beyond see CIOs leading their orgs "through a period of multiplied innovation and disruption over the next five years." In the nearer term, these are the top 10 tech trends that will be shaping that journey.
Agile connectivity. By 2021, primarily thanks to shifting line of business requirements, 70 percent of CIOs will deliver connectivity via APIs and architectures that "interconnect digital solutions from cloud vendors, system developers, start-ups and others," according to the FutureScape report.
Artificial intelligence. IDC says 70 percent of CIOs will "aggressively apply data and AI to IT operations, tools, and processes by 2021." The goal: curtailing IT spending, improving enterprise IT agility and accelerating innovation.
New governance goals. By 2022, 65 percent of organizations will expect CIOs to rethink and modernize governance policies to capitalize on new opportunities and confront privacy and ethics risks posed by AI and machine learning.
Revamped infrastructure. Through 2022, 75 percent of successful digital strategies will be built by a transformed IT organization, with modernized and rationalized infrastructure, applications, and data architectures, said IDC.
Different metrics for success. By 2020, 80 percent of IT execs will be compensated based on business KPIs that measure how they're able to deploy technology to drive business performance and growth, rather than on IT operational measures, the report says.
Bolstered cyber defenses. By 2020, 60 percent of CIOs will initiate and develop digital trust frameworks that do more than just cyberattacks but help organizations rebound from adverse events, and effects.
Teams with the right tools. By 2022, 75 percent of CIOs "who do not shift their organizations to empowered IT product teams to enable digital innovation, disruption, and scale will fail in their roles," said IDC.
Staffing challenges. Through 2022, "the talent pool for emerging technologies will be inadequate to fill at least 30 percent of global demand and effective skills development and retention will become differentiating strategies," according to the report.
Innovation, innovation, innovation. By 2021, 65 percent of CIOs will broaden their use of agile/DevOps practices to help the wider organization achieve the "velocity" necessary for innovation and change.
Competition. By 2023, "70 percent of CIOs who cannot manage the IT governance, strategy, and operations divides between LOB-dominated edge computing, operational technology, and IT will fail professionally," said IDC.
ON THE RECORD
"In a multiplied innovation economy built on emerging technologies, CIOs must reinvent the IT organization to enable their enterprise to take advantage of the most powerful wave of digital transformation," said Serge Findling, vice president of research for IDC's IT Executive Programs. "They must also reinvent customer, employee, and partner experiences to strengthen trust and resilience, while learning to live with and manage risks posed by AI and machine learning by reinventing IT governance."
In addition, he said, "they need to reinvent IT leadership, by orchestrating armies of bots and automated processes in addition to leading people. CIOs are reinventing IT through IT transformation."
Twitter: @MikeMiliardHITN
Email the writer: mike.miliard@himssmedia.com