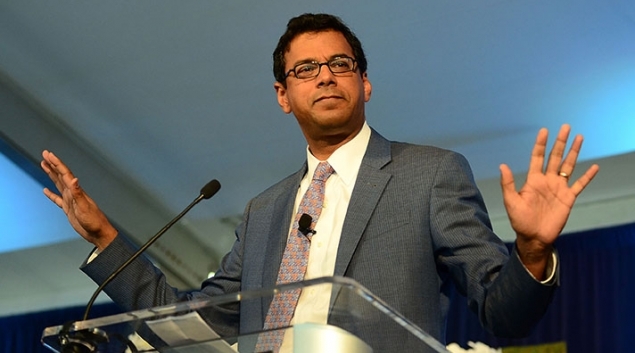 Haven, the Boston-based healthcare company formed by Amazon, JPMorgan Chase & Co. and Berkshire Hathaway, is testing a new health plan for bank employees, a JPMorgan spokesman has confirmed.
The pilot is taking place in two states, confirmed Andrew Gray, managing director corporate communications of JPMorgan Chase.
The insurance pilot is being tested in Ohio and Arizona, according to sources who didn't want to be named. The plans will have no deductibles, but will instead offer a fixed pricing schedule.
Under the program, JPMorgan is offering 30,000 bank workers in Ohio and Arizona two plans for 2020 which will be run by Cigna and Aetna, according to benefitspro. This represents less than 20% of the bank's workforce.
In addition, Haven had input into plans Amazon is offering for employees in Connecticut, North Carolina, Utah and Wisconsin, the report said.
WHY THIS MATTERS
This is the first offering from Haven since the company was formed in January 2018 and surgeon and writer Atul Gawande took over as CEO in July 2018.
Details of the company's plans, and of the latest pilot, have been skimpy, with no formal announcement made.
Many are waiting to see what the independent, not-for-profit Haven will do, as the company was founded to create better outcomes and take cost out of the healthcare system for its one million-plus employees, and potentially for other companies.
JPMorgan Chase, Berkshire Hathaway and Amazon have the resources, data and technology to disrupt the traditional health insurance model.
THE LARGER TREND
So far, most of the offerings revealed in the Haven pilots seems relatively status quo.
Employees can earn money each month by keeping to wellness activities and health targets on blood pressure and other measures, a move other insurers have done to lower costs.
But the Haven plan is also offering the less common incentive of having that money go towards physician visits or prescriptions, according to the benefitspro report.
Aligned incentives between employees and employers have long been a goal of insurers.
Twitter: @SusanJMorse
Email the writer: susan.morse@himssmedia.com