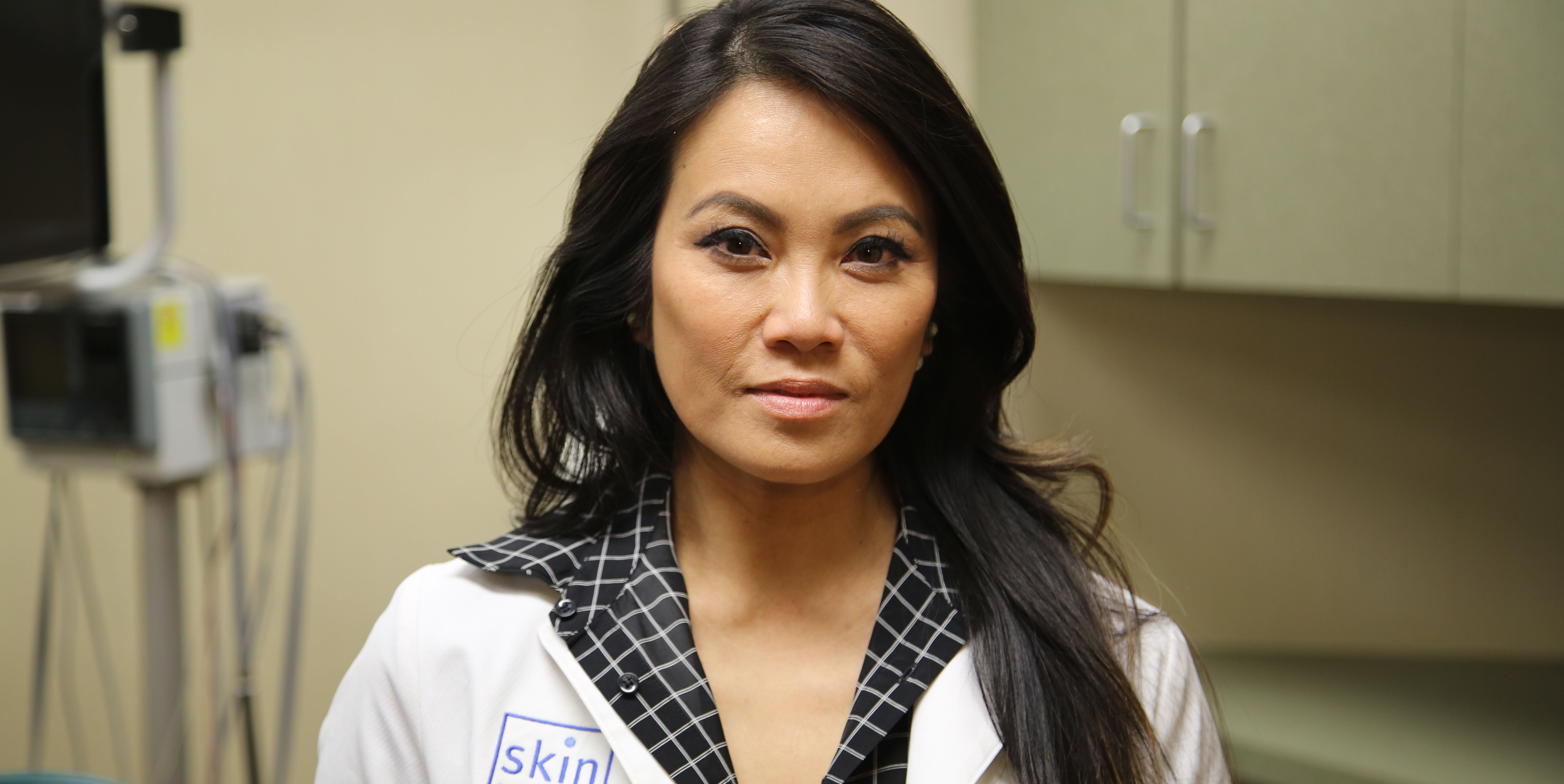 • In season three, episode two of TLC's Dr. Pimple Popper, Dr. Sandra Lee, MD, treats a woman with a large growth in her leg.
• The woman, Leta, has had the bump for 10 years.
• Lee successfully removes the lipoma from Leta's leg.
---
On Thursday night's episode of Dr. Pimple Popper, our valiant hero—Dr. Sandra Lee, MD—meets a 50-year-old woman named Leta with a mysterious lump on her left leg that's been there for ten years. Every day, Lita uses medical tape and Spanx to cover it up. She even hides it from her fiancé, who sees it for the first time on the episode.
When Lee first meets Leta, she feels the bulge protruding from her patient's thigh. "So it gets heavy—it weighs down on you, doesn't it? It's like your booty starts lower. It's supposed to start higher," Lee says.
She adds, "It feels like a lipoma, but it has this little dimpling when I move it around, which means it's kind of connected a little bit."
"I was afraid that it had grown so far in there that it has wrapped itself around," Leta replies.
Whatever's going on under Leta's skin, Lee knows it won't be easy to deal with. "I'm more concerned because I see a little dimpling, so I know that means that this is not going to be quite an easy pop," Lee tells the camera. "That there are probably bands of tissue that are holding whatever this is under the skin. I think it's a lipoma, but I'm not 100% sure, and I never really know until I start the surgery."
"There's a lot of anxiety, because when I feel it, it feels like it just goes on and on, deeply in there," Leta says. "So I'm just hoping that it hasn't grown inside to where she can't remove it."
Finally, we get to the good stuff: Watching Lee slice into the lump. Pretty soon, Lee confirms it is, indeed, a lipoma. As Lee pulls chunks of the fatty growth out of Leta's flesh, Leta starts singing—beautifully, we might add!—to distract herself from the pain and anxiety of the lipoma removal.
"I love music because it soothes, and it relaxes, and it calms everything down," Leta tells the camera. (Maybe we should start singing to ourselves when we watch Lee's gnarlier cyst popping videos.)
Five weeks after the procedure, Leta announces she's thrown away all of her medical tape—and she can finally get excited about her upcoming wedding. Congrats, Leta!
Dr. Pimple Popper airs Thursdays on TLC at 9/8c.