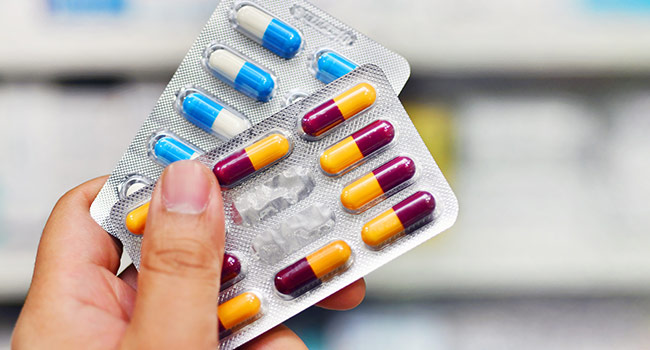 As to why, Price said the jury is still out. "Our patients were not healthier. They had the same co-morbidities as everywhere else in the country. But I think it's because we developed a totally unbiased protocol. We based our judgment calls on who and when to give the drug based on specific threshold criteria, and nothing else," she said.
Still, Price acknowledged that it is premature to draw definitive conclusions about tocilizumab's promise. "We clearly have to wait for the rigorous randomized double-blind studies, which are being done now. They're ongoing," she added.
That caution was echoed by Dr. Albert Rizzo, chief medical officer of the American Lung Association.
"There's always a risk-benefit calculation that the frontline staff has to make in this kind of situation," he noted.
"They have to decide if a treatment is probably going to be of more benefit than harm when trying to save somebody, based on past experience and new information they're getting from other facilities. And so I do think it made good sense to use this drug in a protocol as they did at Yale," Rizzo said.
"But we'll know much better how to treat COVID-19 patients six months from now, once all of the studies that are coming out are thoroughly vetted," he stressed.
"We'll find that some drugs work better with some patients than others. Or that some may do better with a combination of drugs. And until a vaccine is available, we will certainly have to continue to look for better drugs, and better cocktails. Because while this drug appears to improve survival, it isn't a cure," Rizzo said.
Price and her colleagues published their findings in the June 15 issue of Chest.
Another drug, an inexpensive steroid known as dexamethasone, has also shown promise in treating COVID-19. Among 2,100 people with severe infections, it cut the odds of death in ventilated patients by one-third, British researchers reported last week. But Price noted some key differences between the two medications.
"As for dexamethasone, I'm super excited that something cheap and readily available could be game changer," said Price. "But my only caution is we only gave one dose of tocilizumab and we're getting these results. For dexamethasone, it's about 10 days of steroid, which is not trivial. And Black and brown people disproportionately have diabetes. And for someone with diabetes, the side effects associated with steroid use is not insignificant, as it shoots glucose levels sky-high."