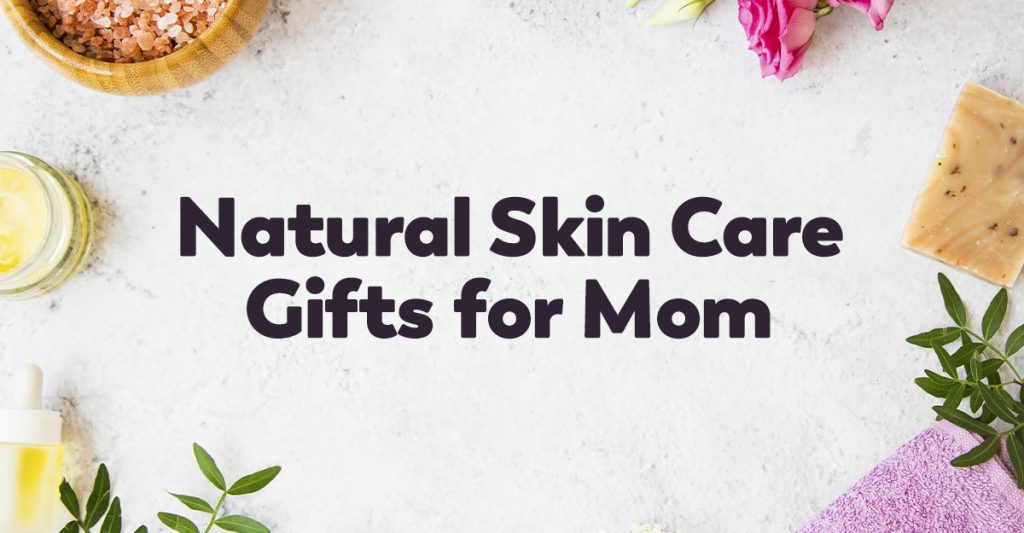 Spring is here, which means Mother's Day is just around the corner. While no two moms are alike, there are some gifts that are likely to delight the mothers in your life. Natural skin care gifts are thoughtful and typically get used and appreciated. After all, moms work hard, and too often their skin suffers as a result – but it doesn't have to be that way.
Give your mom the gift of nourished skin by checking out these 6 nourishing skin care gifts for Mother's Day.
Skin Care Gifts Mom Will Love
Alba Botanica Hawaiian 3 in 1 Towelettes
Many women aim for a thoughtful, nightly skin care routine, but parenting young children can leave one feeling too tired to fuss at the end of a long day. This is where Hawaiian 3 in 1 Towelettes from Alba Botanica can help! These convenient wipes remove makeup, deep clean, and tone skin in one easy step, so your mom can put her feet up faster.
Brightening Skin Care Starter Kit from Andalou Naturals
Want to pamper your mom but not sure how? The Brightening Skin Care Starter Kit from Andalou Naturals lets your mom try out 5 different products in one fabulous package. Including Meyer Lemon Creamy Cleanser, Clementine +C Illuminating Toner, Pumpkin Honey Glycolic Mask, Probiotic + C Renewal Cream, and Purple Carrot + C Luminous Night Cream, this is a gift your mom is sure to use and enjoy.
Anti-Wrinkle Renewal Cream from Derma E
Having kids comes with a lot of love and laughter as well as stress and worry, all of which may cause the formation of fine lines and wrinkles. Help your mom look and feel her best with Anti-Wrinkle Renewal Cream with vitamin A retinyl palmitate from Derma E. This organic, natural solution addresses first signs of aging, such as fine lines and wrinkles, and is perfect for all skin types!
Serious Hand Repair Cream from Naked Bee
Motherhood can be hard on the hands, and no one wants their mom to struggle with cracked, dry hands. This is where Serious Hand Repair Cream from Naked Bee can help! Perfect for home or on the go, this hand cream comes in 4 natural fragrances and provides deep, lasting moisture for healthier hands.
Anti-Stress Shower Gel from Kiss My Face
Motherhood can be stressful. Add a bit more zen to your mom's shower time with Anti-Stress Shower Gel from Kiss My Face. This cruelty-free shower gel contains NO phthalates, artificial fragrances, parabens, or SLS. The Woodland Pine and Ginseng fragrance is a great choice for recuperating, reviving and relaxing at the end of a tough day or maybe just a tough morning routine.
Weleda Hydrating Facial Lotion
Round out your mom's skin-care routine with a natural moisturizer designed to help maintain a healthy moisture-balance. Weleda's Hydrating Facial Lotion contains iris extract and jojoba and is designed for normal to combination skin. This soothing lotion is perfect for night and daytime use and works well underneath your mom's daily makeup routine.
Which nourishing skin care gifts will you choose for the moms in your life? Share your picks with us in the comments section below.