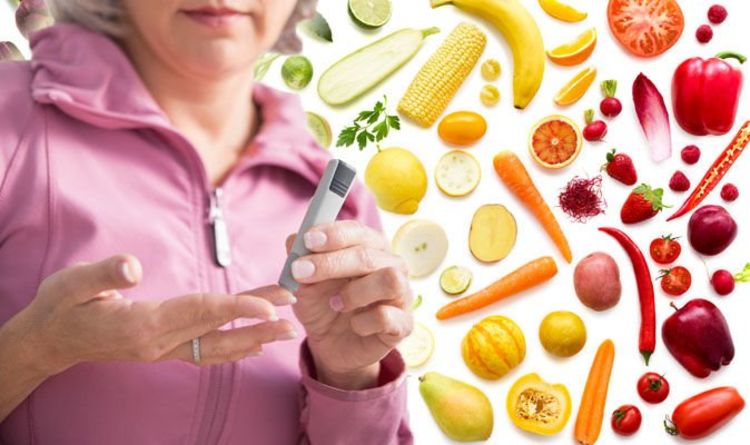 Diabetes affects around 3.7 million people in the UK, and 90 per cent of all cases are caused by type 2 diabetes.
The condition is caused by the pancreas not producing enough of the hormone insulin, or the body not reacting to insulin.
Without insulin, the body struggles to convert sugar in the blood into useable energy.
But you could avoid diabetes symptoms by eating more carrots, it's been revealed.
Carrots are a type of non-starchy vegetable, which could be the single best type of food for diabetes patients, said medical website Diabetes.co.uk.
They contain plenty of vitamins and soluble fibre, which work to lower blood sugar levels.
Eating more carrots, and other non-starchy vegetables, could also help to avoid some complications of diabetes, including heart disease.
"There are certain foods that provide huge health benefits for people with diabetes," said Diabetes.co.uk. "They are often known as 'diabetes superfoods'.
"Non-starchy vegetables are perhaps the single best food type for people with type 2 diabetes.
"They contain lots of vitamin A, vitamin C, and vitamin K. Non-starchy vegetables are also a source of soluble fibre, which lowers blood glucose levels and reduces levels of 'bad' cholesterol.
"Studies have consistently linked non-starchy vegetables to lower risk of high blood pressure, heart disease, and cancer.
"The American Diabetes Association recommends covering at least half of your plate with non-starchy vegetables at meal times."
Other types of non-starchy vegetables include cabbage, lettuce, spinach, courgette, broccoli and mushrooms.
You could also lower your risk of diabetes symptoms by eating more berries, said the medical website.
Berries contain anthocyanins, which could reduce insulin resistance, while also increasing insulin sensitivity.
Hanging your blood sugar levels is crucial for diabetes patients, as they're more at risk of some complications, including heart disease and strokes.
But many people could have the condition without even knowing it, as the symptoms don't necessarily make you feel unwell.
Common diabetes symptoms include feeling very tired, passing more urine than normal, and having blurred vision.
Speak to a doctor if you're worried about the signs or symptoms of diabetes, or if you think you may be at risk.
A simple blood test should be enough to reveal whether you have diabetes.